What is a Curriculum Vitae or Resume?
Curriculum vitae (abbreviated CV) is a written description of your work experience, educational background, trainings and skills. Normally it is presented in a reverse-chronological order. Usually a CV should be of 2 to 3 pages of A4 size.
I think my Resume is OK. Do I still need a professionally designed Resume or CV?
Most Resume's are screened initially by the company's HR executives, so it is critical that your outstanding and matching experience and qualifications stand out in a clear and concise way in your CV / Resume. They are not usually technical people in your specific area, so the key words & phrases must be easily available. Also the CV must have depth to it so that when it successfully gets through the initial screening.
How important is a Resume?
Companies receive hundreds of resumes for one job opening. However, only few are short listed for the interview. This short listing is done on the basis of your resume. On average a Resume  will receive no more than 30 seconds initial consideration. In that time it needs to make an impact. To get someone to look at it longer, it must quickly convey your capabilities, competence and 'essence'. So don't leave it to chance. Get a Professional Resume.
Do you write international Resumes?
We write Resumes for jobseekers in USA, Canada, UK, Gulf countries, Australia, Singapore, Asia Pacific & European Countries.
How long will it take me to create a CV using the CV wizard and CV template?
This will depend on you and your experience. Within the Resume wizard there are a total of six sections that cover all aspects of your personal, work, experience, education, profile and skills. Each section has extensive help, tips and advice to guide you through the Resume writing process and help you understand which of them are relevant to you and those that are not .
How much time it takes to do Resume Writing / Resume Evaluation by you?
It takes only 7 working days to create a Professional Resume but if you want in 2 working days charges will be higher for "Express resume".
What if I am not satisfied with the Resume?
After a Resume is processed, an email with the 1st draft of the Resume is sent to you. If you are not satisfied with Resume, you can email us the changes or modifications that you would like to have in the Resume. or speak directly to the dedicated Resume Builder assigned to you. These feed back are incorporated in to your Resume and the final version of Resume is emailed to you.
I have an excellent academic background and rich experience. I am now looking for a job change and have been applying against advertisements on Internet and Newspapers. However, I hardly get a response / interview. What should I do?
In today's business competitive world, you need an outstanding Resume to reach at the interview stage – the first step in getting the job you want. We offer a dedicated professional Resume and resume writing consultancy specializing in designing dynamic and interview-winning Resumes.
Why use professional Resume writing services of Catalyst Consultancy Services?
We know what the employers are looking for and aim to vastly improve your chances of getting that all important interview. Our attention to detail is well known and we pride ourselves in the way that we present the CV, combine style with factual information.
Tell us more about Smart Resume Services of Catalyst Consulting Services please.
Catalyst Consulting Services (CCS) is an established Recruitment Process outsourcing company We have over 15 years of Recruitment experience in national and international market .
Our directors have more than 30 years hands on experience in top MNCs in india.
While working with a large number of companies comprising of MNCs & reputed Indian companies including Fortune 500 companies.
Our clients are from various industries, such as Manufacturing , EPC, Chemicals, Petrochemical, cement, steel , Real estate, FMCG & FMCD, Medical & Health Services, IT, ITES e-commerce startups etc.
In various fields of Engineering, Marketing, Exports, IT, Finance, HR and Supply Chain Management etc
Therefore, we have the knowledge and perspective from the employer's point of view regarding all aspects of the recruitment process and crucially what is required when creating an effective and successful Resume. Our Resume designing is oriented to present skills, experience and other relevant details in such a way that it vastly increases the chances of being invited for interview.
How much does it cost to get my Resume created by your experts?
Our company vision is to provide a quality Resume writing service at a realistic and affordable price. We do this by keeping our costs to a minimum and concentrating our resources on the customer.
OK, I want to get my CV created / CV evaluated by your experts. How do I proceed?
It's simple, Send us a Pay Order favoring "CATALYST CONSULTING SERVICES", payable at Kolkata of the amount applicable at the following address:
Catalyst Consulting Services:
158 Lenin Sarani, Basement room no 43
Opposite to Jyoti Cinema
Kolkata 700013
Email: hr@catalystind.in
Alternatively, you can also contact us directly on 9007008040/ 9007008036.
What Payment Methods can I use?
We accept Paytm, Net Banking, Online Bank Transfer, Cheque payment, Credit Card, Demand Draft, Cash Payment (at the office only)
#faqresumewriting #resumewritingfaq #professionalresumewriting
Professional Resume Designer
We are a team of professionals having decade long experience in sourcing Top Level(CXO) to Entry Level (Fresher) Resume Writing. One Stop solution for all resume writing.
Professional Resume Writer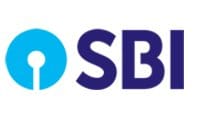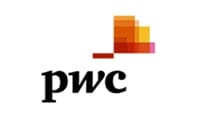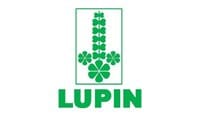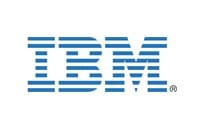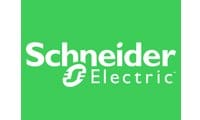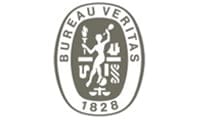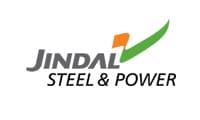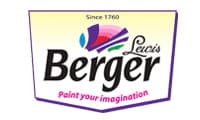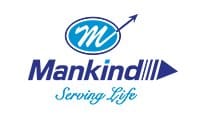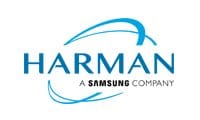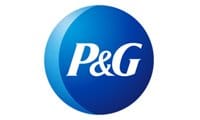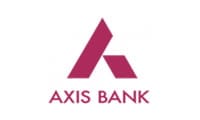 Frequently Asked Questions
Why should you have professional Resume?
We are into the business of Recruitment and resume writing hence have knowledge and use the right Industry keywordsin your resume to make your resume to more likely pass through the Applicant Tracking System(ATS).
Our CV writers don't just score your CV against a set of areas such as structure, formatting and presentation; they review the content and make sure you are selling your skills, experience and achievements in the best possible way, so you land your dream job.
What is the Resume Delivery time?
The standard TAT for all the services in 7 working days. However, If you avail Express Services, you will receive the first Draft in 2 working days and for super express service, first draft is shared within 24 hrs.
Is there any limit to which we can get the corrections/updations done?
Yes, once you receive the 1st draft of the resume, you can get the iterations done for 1 month including Saturdays.
What are the various means to communicate with the writer?
You can contact the writer anytime between 10 to 7 PM ( Monday to Saturday) to discuss about your Service. You can also communicate through mails which will be addressed within 24 hrs.
Why Choose Us
Professional Writers
We have an enlightened team of experts who carry functional area knowledge in your domains.
On-time Delivery
We guarantee 100% on-time delivery of our services within the agreed timeline
Active Customer Support
We ensure that you get a resolution within 24 working hours of receiving your query.
Direct Contact with your writer
We ensure that you can connect with the writer easily at your own ease.